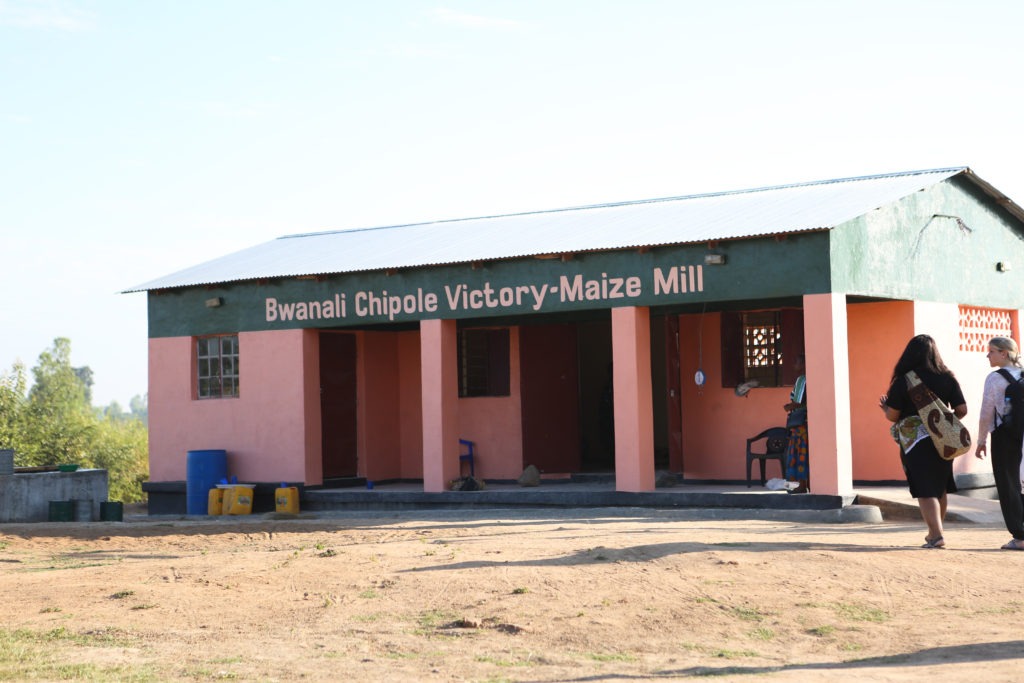 In Fall of 2016 we were able to begin and complete construction of a Maize Mill. So what's a maize mill? So glad you asked! First let's begin with what is maize? Maize is another term for corn.
Maize milling is a method of processing maize for safe consumption. The process begins with cleaning the grain and is usually followed by conditioning the maize (dampening the maize with water and then allowing it to condition for some time in a bin). Cleaning and conditioning of the maize is an important step in this process and refers to the removal of foreign material and all that is not maize kernels from the to-be milled grain that lowers the quality of the product such as husk, straw, dust, sand, everything too big and too small and lighter than a maize kernel. It also refers to the removal of poisonous seeds, and material harmful to the milling equipment such as metal and stones. Now conditioning refers to the addition of moisture to the maize to allow the bran to be peeled off in flakes during milling with plate or roller mills, allowing easy separation in a sifter and, most importantly to add mass to the meal. Essentially, the mill converts the corn into flour which the local residents are then able to sell and this is how they earn a living.
Back to the fall of 2016. We received help from a special group of generous and loving individuals from Hope Church, in Woodstock, Georgia. This congregation took it upon themselves to make a difference and impact in the community we serve. They took up this project of establishing a maize mill because it was a sustainable way to make a positive difference in the lives of the children, the adults in the community, and the organization that is BCV. Pastors David and Julie Loehr have been our longest tenured supporters of our organization. This was quite an undertaking to fund, construct, and complete but this determined group of members were able to accomplish this arduous task. They sent a team of men professional carpenters, contractors, electricians, etc to complete construction in October – November of 2016.
This was our first revenue project! The significance of this project is beyond what one can image. It allows us as an organization to not be totally reliant on donations. By having the ability to earn revenue through the private sector we now have the ability to stabilize revenue which we allows us to better address our operations as we continue our education and feeding initiatives. It also allows us to build towards our Girls Dormitory project which is our largest undertaking. Also, it allows us to employ some local residents in the community, which is another way to make an economic impact in the community.